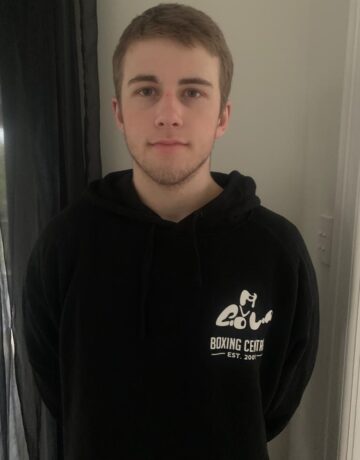 Experience:3 years Boxing Experience
Age:​02041669938
​Daniel
Boxing Instructor
Biography:
​I have been a boxer for 3 years and I am now a new JR Instructor at boxing central.
I specialise mainly in cardio and basic boxing drills,  great for anyone who is looking to learn the basics, polish off the basics or just generally getting into shape.
One-on-ones
Daniel is available for personal training sessions and private boxing lessons at the gym. Text, email, or call him directly to arrange a suitable time.
Daniel 's one-on-one rates:
30mins @ $35
45mins @ $50
60mins @ $65