"When it comes to boxing fitness we are the industry leaders, we start the trends, we set the standards and you get the benefits!"
Boxing Central is Auckland's premiere boxing facility and has been so since 2001. Located on Boston Road in Mt Eden, Boxing Central offers a fully equipped training centre with free parking for everyone. Whether you are a seasoned boxer or simply want to try out one of the best forms of exercise, Boxing Central has a class to suit you. From Boxfit to our new Crossbox class, our team of elite coaches will ensure you get the best out of your workout. Join today and we will help ensure you get into the best shape of your life and have fun doing it!
Group Fitness Classes
Our group fitness classes are not only the best way to get in shape fast, but they are fun, fast-paced, and will leave you wanting more! More motivating and enjoyable than a typical gym workout, you can attend as a casual or join as a member and save. If you attend at least 3 classes per week, we guarantee you'll see results fast and feel amazing!
Boxing Courses
Our Boxing Courses are designed for those who want to learn how to box with proper technique as well as acquiring massive confidence, self-control and self-discipline. We currently offer our infamous Zero To Hero boxing course.
One-on-one Training Sessions
You can book a private one-on-one boxing training session with many of our expert trainers. All trainers set their own pricing and sessions – you can contact them directly via our Instructors page.
Facilities
As the largest boxing gym in the southern hemisphere, Boxing Central is proud to offer a fully equipped training center which contains over 40 punching bags, a full size boxing ring, a full range of weight and cardio training equipment as well as a complete CrossFit section. Also..
Showers/changing rooms
Lockers
Retail Shop
Glove Hire
Free Parking
If you love boxing fitness and you're ready to take things to the next level, you've come to the right place. We've got plenty of options for you to better your boxing skills, give sparring a go or even have your first fight.
Fighters classes run 5 nights a week at 5:30. We have four experienced coaches who will share their knowledge and passion for boxing with you. All corporate, amateur and professional boxers are welcome, our coaches can develop a journey in boxing for you.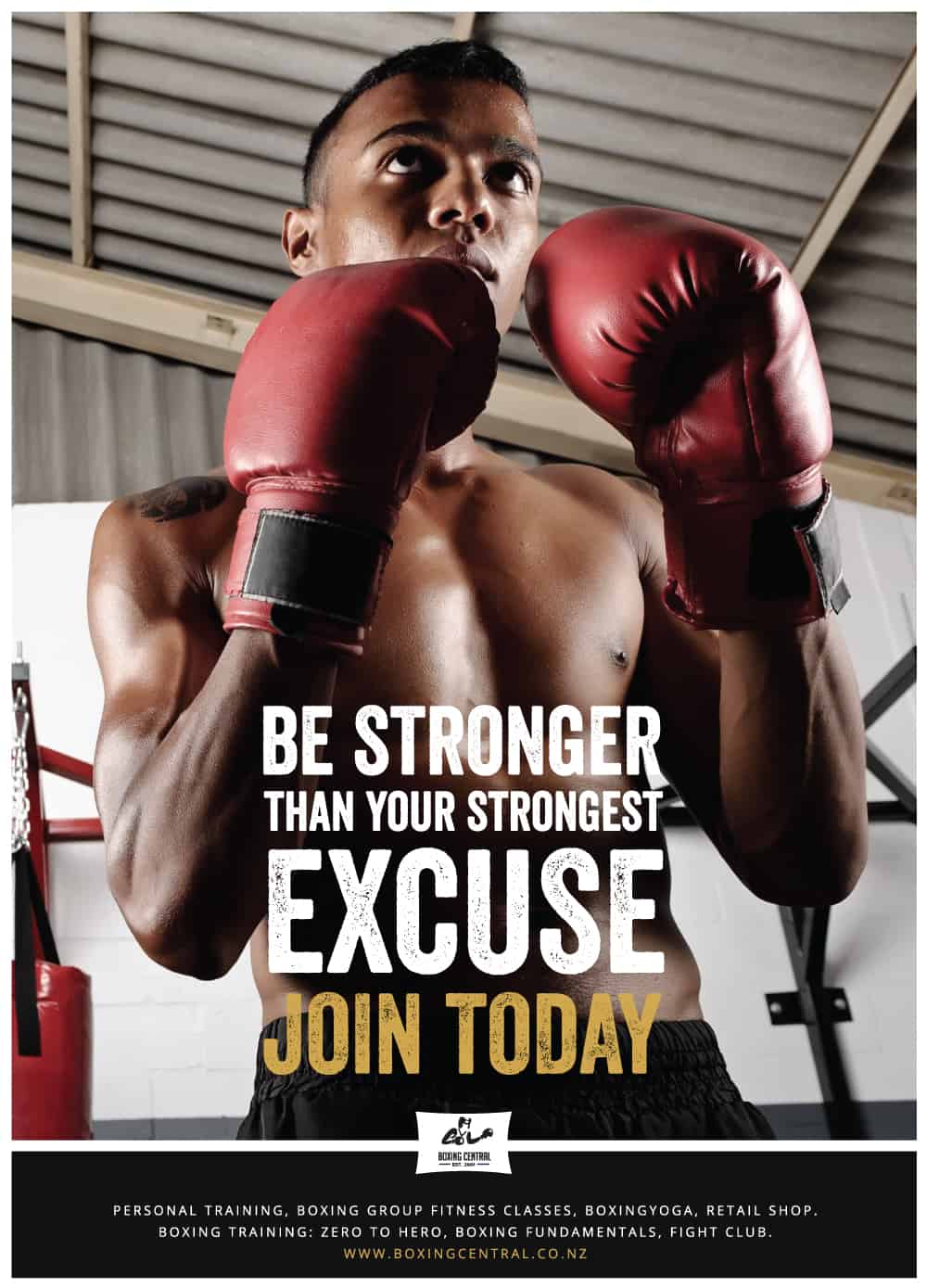 New To Boxing Central? Book A Free Class